The Spaggiari Tunnel Hack:Thieves entered through tunnel in Buenos Aires bank heist
Source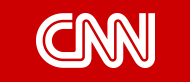 Buenos Aires, Argentina (CNN) — Authorities in Argentina's capital are searching for at least three people who allegedly broke into a bank through an underground tunnel, state media reported.
Investigators believe the thieves entered the bank through a 30-meter (98-foot) tunnel — replete with rugs, lighting and ventilation, the state-run Telam news agency said.
"It was truly impressive," prosecutor Martin Niklison told Telam.
Authorities traced the tunnel to a rented business space on the same block in Buenos Aires where the bank is located. It was rented in July, Niklison said, according to Telam.